Where Children Are Challenged
to Realize Their Full Potential
By Larry Atseff Photos | by Victor Hilitski
Parents certainly want their children to do well in school. In addition, for a large (and growing) number of families, one's Christian faith is central – the virtues, the values, and the promises of the Bible.
When parents are serious about both, Timothy Christian Schools in Elmhurst is the perfect choice for preschool through high school, according to Superintendent Matt Davidson, in a recent interview with Elmhurst Magazine.
On our tour of the 24-acre school campus in south Elmhurst, Davidson said, "Starting with me, to every teacher, to every educational assistant, all 280 employees, we work hard to create a challenging and rewarding environment for our 1,250+ students. We partner with parents to help their children learn and grow in three areas: upholding Biblical truth, igniting academic growth, and inspiring courageous leadership – one student at a time."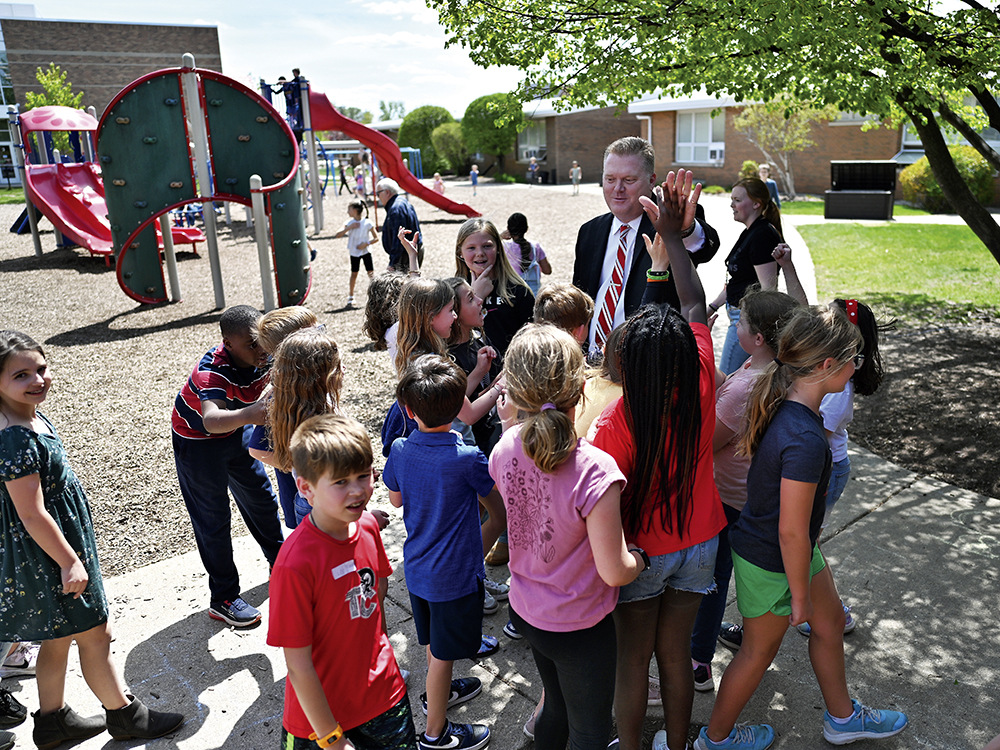 As the largest PS-12th grade Christian school in Illinois and one of the largest in the country, Davidson admits that is a pretty ambitious set of goals. But he said, "By any measure, we are meeting them."
"We are competitive academically with other top schools, public and private, with the added component of a strong connection rooted in the timeless values of the Bible," Davidson said. "We have developed proven teaching/learning strategies complemented with a perfect blend of innovation. Instead of teaching all the students in a given class the same material while giving the same assessments at the same pace, we look at data to determine how students are performing and then create a customized and appropriately challenging educational plan for each student. I know it sounds make-believe, but we're doing it."
The elementary school was recently only one of 6 in the state to win the "Whole Child Award" from the Illinois Association for Supervision and Curriculum Development – thus recognizing Timothy's commitment to student growth in every way.
When Timothy Christian high school students enter scholastic competitions in Engineering, Science, and Robotics, they're almost always on the medal stand. For example, the Timothy Christian High School ACES Team (Academic Challenge in Engineering and Science) won the State Championship this year, a highly competitive academic battle of private and public school scholars across Illinois. VEI, a student-run virtual business plan, also captured the State title and placed 13th at Nationals.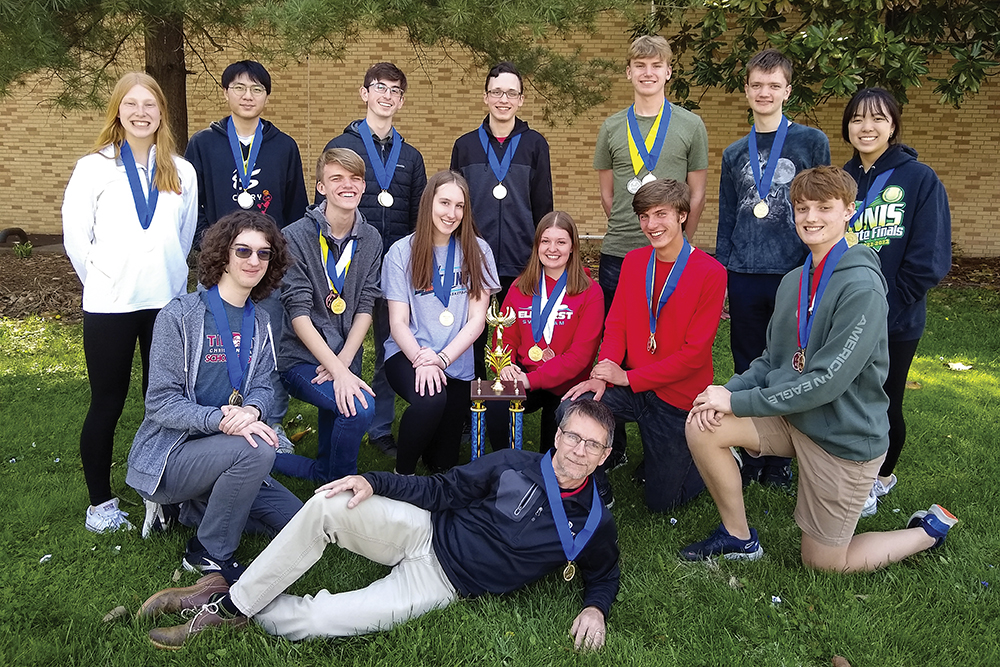 Timothy Christian High School was recently recognized as a National Blue Ribbon School of Excellence. In this year's Class of 2023, 26 seniors were named State Scholars, two were named Commended Students in the 2022 National Merit Scholarship program, and three were awarded the pinnacle status of National Merit Finalists; all coming from a high school of 420 students! Timothy Christian seniors average well above norms for SAT and ACT scores, and their seniors are often accepted at top-tier colleges and universities, often with college credits they already earned at Timothy Christian High School.
Timothy is a full member of council with CESA (Council on Educational Standards and Accountability) – an organization of the top Christian Schools in the nation. Currently, there are only 50 full members of the council. Timothy is considered a flagship Christian school, often sharing best practices with other schools across the nation.
"We also emphasize athletics and the performing arts because they promote teamwork, conquering fears, overcoming adversity, learning lessons and motivation in failure, and realizing opportunity in victory," Davidson said. "We have dramatically upgraded our sports facilities – including a first-class basketball arena, a new stadium for soccer and lacrosse, a new running track, and new tennis courts. Other extracurricular activities on campus include over 24 clubs and opportunities in drama, fine arts, mock trial, student council, and several technology-focused organizations, among many others."
"In other ways of helping students become leaders, as many as 30 of our high school students serve as interns in real-life settings in the marketplace and other career fields," Davidson added.
"We also send groups of teens to countries and places in the US to serve. We call them Renew Service trips," Davidson said. "This year, 37 students helped build two houses in Costa Rica, 26 worked at an orphanage in Honduras, and 16 helped minister to victims of human trafficking in Los Angeles. In these settings, our students come to understand how leadership starts with a willingness to help people."
Another measure of success: record enrollment and record demand. The students come from nearly 700 church-going families from 20 miles in every direction. Timothy is a non-denominational Christian school with over 220 churches represented.
Overall, the school's alumni, board of directors, and current families and students believe in the mission so much that they have invested over $60 million in the last ten years to improve and expand the facilities. And yet, tuition levels remain lower than other private schools in Chicagoland of similar size and programming.
Timothy's success is not a happenstance. It comes from a well-thought-out vision and an enduring commitment to fulfill it. Davidson was hired 13 years ago to lead the school because the board liked what he said he would bring; he has delivered. As Elmhurst Magazine staff walked through the buildings with Davidson, students updated him on progress in one activity or another made sure to say hello, and they smiled as Davidson encouraged them. They know he supports them, and they respond. Every parent has his cell phone number. When he emails parents, he starts with the same phrase in his salutation: "Team Timothy." And it's clear this team is winning.
It's obvious that Davidson loves his job. He certainly gets the love back in several ways. One big way is student results. "Our students are learning how hard work can pay off. One of the keys to winning," said Davidson, "is to get enough people to care…enough people willing to pay the price for success. Here at Timothy, it's a community of people who care. We've locked arms together behind these simple truths for our youth: God loves you, and He has a purpose for your life. Nothing will be impossible for you as you live out that purpose for His glory."