The Community House Celebrates 80th Anniversary
By Larry Atseff
A lot has happened at The Community House over the past 80 years of service in our community. After 8 decades of providing community recreation and quality social services, TCH is reveling in its rich history of serving as the center of the community and embracing the expansive reach of its work. Over 1,000 individuals and families come through the TCH doors monthly or engage in their programs in the 8 communities they serve throughout DuPage County, including Hinsdale, Burr Ridge, Clarendon Hills, Darien, Downers Grove, Oak Brook, Westmont, and Willowbrook. Since the beginning of the pandemic, The Community House has faced challenges, like many non-profit organizations, that have tested their resolve.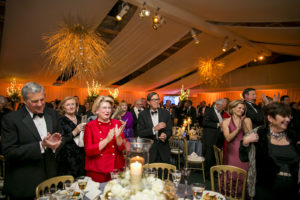 Last year, in-person services were halted, and doors were shuttered during Phase 1 of Illinois' Corona Virus Response Plan, leaving Trustees and staff to figure out effective ways to keep the community engaged, motivated and healthy, both physically and mentally through a very tumultuous time. During this period, services were provided virtually, and as the curve flattened, and in-person services were reinstated, The Community House opened its doors to the community, as they did in 1941 when the world was experiencing another troubling event, the beginning of World War II. Challenging times bring people together, and The Community House is no exception.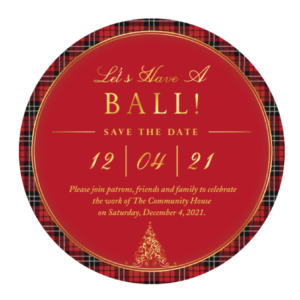 As their doors opened, TCH saw their community come back in full force, a testament to the fact that people need one another, not just for socialization, but emotional support and engagement as well. Children were back in Summer Camp, the LyArts Studio walls were covered in works done by aspiring artists of all ages and Active Adults were back in the Field House, playing pickleball and getting fit! Through every peak and valley, The Community House has remained a steadfast and safe space for healing and recovery. One historic event that happens annually on the first Saturday in December took place in 2020 in a unique and COVID-19 safe way!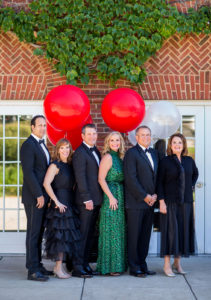 That's right, the Holiday Ball was dropped off on the doorsteps of guests in a box designed by Cherry Berry Paper Company, complete with TCH-themed ornament and a letter from Board Chair, Mary Henneman and Executive Director, Dan Janowick. This event, although not conducted in its usual form, at The Community House, transformed into a stunning and elegant holiday party successfully raised over $100,000 for TCH. A feat Executive Director, Dan Janowick attributes to the commitment and creativity of the 2020 Holiday Ball Chairs. "Laura and Bob Kendall, Jill and Jason Sunderson, and Jenny and Flip Templeton were inspired to make 2020 a successful year. Like so many non-profits, TCH had to forge a different path to success without the benefit of an in-person party, where communicating our mission directly to our patrons and friends is a critical way to encourage people to support our life-changing work." This year, The Holiday Ball will be back live and in person! This historic event will raise funds to support the mission of The Community House and highlight the important services provided in the Willowbrook Corner Youth Learning program and is being Chaired by Jenny and Kavian Boots and Sara and Rob Clary. "Last year was a success even though we didn't meet in-person, which shows us how much TCH means to our community. We hope this year, The Community Houses' 80th anniversary will supersede the goal that was achieved last year!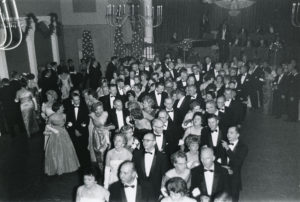 We are going to have a ball!" said Holiday Ball Chair, Sara Clary. Many couples have taken on this coveted role throughout the history of the organization, including Mr. and Mrs. Charles Comiskey, who launched the idea of an annual ball in 1961 served as the inaugural leaders for the fundraising event. Then known as the President's Ball, in its first year, invites were sent by a secret committee, the evening included no alcohol, and there was a Williamsburg theme with entertainment provided by the David LeWinter orchestra. The 1961 President's Ball raised almost $5,000 for the young Community House. According to board meeting minutes from 1961, Mrs. Comiskey was quoted as saying "This would be a dignified affair with no alcoholic beverages being served intended to honor current and past Presidents of the Village of Hinsdale." "The Community House is the center of Hinsdale and has been for 80 years. My husband and I are proud to Co-Chair this event in partnership with Sara and Rob Clary.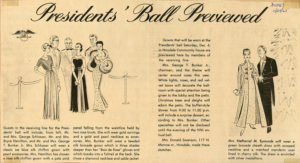 Non-profit organizations continue to face unprecedented times and challenges, and supporting this organization and the work they are doing to ensure equitable access to social services for youth and families in Willowbrook Corner is more critical than ever" said Holiday Ball Chair Jenny Boots. The Community House has seen a significant increase in children who are experiencing trauma based on the impact of the 2020 lockdown and subsequent challenges, including hunger, isolation, loneliness, depression, anxiety, and loss. "The lockdown left many children, especially those without access to resources in the home, in dire situations. Because of the generosity of our donors, The Community House is able to provide youth and their families with equitable access to vital counseling, daycare, art classes, educational enrichment activities, athletics, and recreation at no cost or on a sliding scale. By purchasing a table at The Holiday Ball, our guests will be part of a bigger investment in the Willowbrook Corner neighborhood that provides generations of youth and their families with ongoing support that will enhance their lives and help strengthen their community. " – Dan Janowick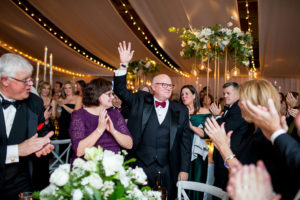 *Photos by Marcello Rodarte (Full gallery here)