The Story of Rich Melman's "Lettuce Entertain You Enterprises"
By Larry Atseff
R.J. Grunts Started It All
A little more than 50 years ago, on June 10th at 11:31 am, to be precise, Rich Melman and late, first partner, Jerry Orzoff, opened R.J. Grunts, a few steps from the Lincoln Park Zoo on Chicago's near north side. That restaurant is still going strong, serving "all-American" food. Since 1971 Lettuce Entertain You Enterprises has opened over 300 restaurants across twelve states. There have been Michelin rated fine dining establishments like Everest, Tru, and L20, a 50's throwback diner called Ed Debevic's, celebrity nightclubs like Studio Paris, and nearly every other cuisine concept you can imagine. By comparison, Kendall College Culinary School instructor Chris Letchinger indicates that in the industry "only 40% of restaurants are still in business within three years of opening… The average life of a restaurant is only 8 to 10 years." LEYE has performed well above those norms. Sprinkled in between, the Lettuce team has created ventures like the successful Lettuce Consulting Group which officially began in 1995, as well as the Windy City Smokeout, a four day barbecue and live country music festival which started in 2013 and attracts thousands of fans. Back in 1980 Rich started the Taste of Chicago with fellow restaurateur, Arnie Morton, to the delight of then Mayor Jane Byrne and millions of Chicagoans.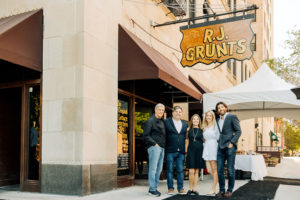 During these past 50 years, there have been many LEYE firsts: the first all-you-can-eat-salad bar at RJ Grunt's, and other "bars" like the free cheese bar for Great Gritzbe's guests as they waited in line, as well as their popular dessert bar. LEYE introduced restaurant gift cards so that people could return to the LEYE restaurant they just enjoyed or try another LEYE establishment. In 1993 Rich and team created foodlife, Chicago's first food court, which featured a wide array of ever-evolving cuisines. These are but a few of his innovations. Along the way, the restaurant industry has honored Melman more than once. He received the James Beard Foundation Award for Outstanding Restaurateur in 2011 and a Lifetime Achievement Award in 2015. By now, it should become clear that Rich Melman, and the people he has attracted to surround him, are exceptional. As Rich says, "We're a very hardworking, disciplined group who do the basics well." We sat down the other day with Rich at Beatrix, his breakfast/lunch/dinner restaurant in Oakbrook Center, where he was also checking in on Antico Posto and Wildfire, two of his other restaurants in the mall.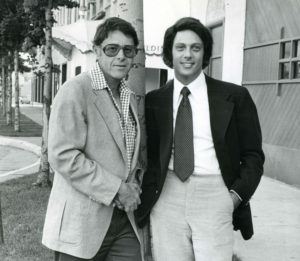 RICH'S RECIPE FOR RESTAURANT SUCCESS
Back to the future. With R.J. Grunts, Melman set out with a goal to create a fun, hip restaurant that he and his friends would enjoy, where food was presented differently and with a sense of humor. From Grunts to today, Rich has always been handson and is rarely behind a desk. If he's not in the test kitchen working on recipes for the next new project, you can find him at one of the restaurants tasting food and tweaking the menu. No matter the cuisine, the recipe for a new restaurant concept has remained the same.
Step One: Begin With An Idea, Maybe Even A Name
Rich is always experimenting with new ideas, whether it's a completely new menu item, a different take on an existing food presentation, a change in staff uniforms or even a new restaurant concept. As Melman says, "I'm always looking for a different, fun way to offer fresh, new ideas to Chicago and to see how people will respond." One thing we noticed right away in talking with Rich is that he has an insatiable appetite for ideas. The more, the better. Sometimes an idea will strike him, like putting everything in a bowl, from appetizers to salads, to main courses, to sides and even desserts, all to make it fun and interesting. Call it Big Bowl. Or, speaking of fun, design an Italian restaurant called Scoozi, make a huge red tomato, and hang it over the entrance, as a hint of what's to come inside. You never know how the ideas start with Rich and where they will end up – but they never stop.
"In our test kitchen, I'm always tasting and trying out different things together. I'm always tasting and experimenting with food. I'm obsessed with making food better."
Get In The Test Kitchen
Step Two is to get into the test kitchen to work with the chefs to test different recipe ideas. As he puts it, "In our test kitchen, I'm always tasting and trying out different things together. I'm always tasting and experimenting with food. I'm obsessed with making food better. Almost all my inspiration starts with food. To me, food starts with taste, the combination of flavors, and the art of seasoning. Creating great food is exciting!"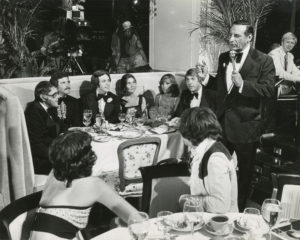 Develop The Menu
Step Three is to create the stars of the experience…the different ways of giving food and drink items a new twist to reflect the new concept or idea.
Develop The Surroundings to Enhance The Dining Experience
Step Four is figuring out how to use the architecture, the design, the colors and the lighting to create the desired ambiance of the space. LEYE has its own in-house architect and set of designers who work directly with Rich on interior design elements.
Develop The People And The Culture of A Lettuce Restaurant
Step Five is to develop the people. Rich believes that in order to take care of the guests, the employees first need to care about themselves and each other. He feels that personal development is crucial which is why Lettuce was founded on "a culture of caring." Melman says, "One thing that never stops is the continual development of our people."
The Result of The Melman Recipe Is The Promise In Their Logo: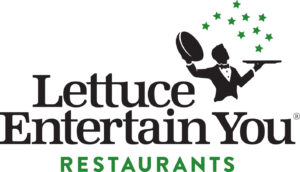 Looking Ahead
Rich feels he owes his early success in the restaurant business to R.J. Grunts and named his first son R.J. He remembers when R.J. was only about 8, Melman would take him to work with him in the evenings and R.J. loved it. Today, R.J. is 42, and the President of LEYE. Brother Jerrod and sister Molly have also followed in their father's footsteps. In 2008, the three of them successfully opened Hub 51 together in Chicago and are now executive partners in Lettuce. They are heavily involved in new concepts such as RPM Seafood, RPM Italian, RPM Steak, Pizzeria Portofino, Three Dots and a Dash, Sushi-San and more. As Rich told us in his sit down, "I couldn't be prouder of my children or more excited about their ideas for the future and for the whole organization." We asked him about any other legacies. Is there ever going to be a book? "I did write a very small book which I only passed along to my kids, partners and a few friends. But something I'm really excited about right now is that I'm blogging about all my favorite menu items. Many are from Lettuce restaurants, but some are dishes that I love from my favorite non-Lettuce restaurants too. People are always asking me what I like to eat, so I decided to write about it. I add about five new items to the blog on our website every month and it's been fun.
more info at: www.lettuce.com
*Photos provided by Rich Melman and Lindsay Eberly