It's summer time and that means it's tee time! Surrounded by blue sky, sunshine, and well-contoured greens, golf is a superb summertime sport. Hinsdale Magazine took a look at a variety of golf courses in the area, each one with something unique to offer. Whether you're looking for a low-key, family-friendly golf event or a cut-throat competition, our Top 10 is sure to have the perfect golf course for you.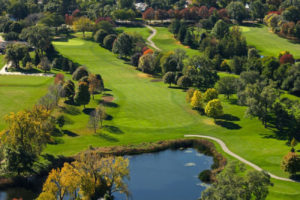 1. Most History
Downers Grove Golf Club
Established in 1892, the historical Downers Grove Golf Club was the first 18-hole golf course in the U.S. Located on Haddow Avenue in Downers Grove, the Downers Grove Golf Club-formerly known as the Chicago Golf Club-was built on a plot of farmland owned by golfer A. Haddow Smith.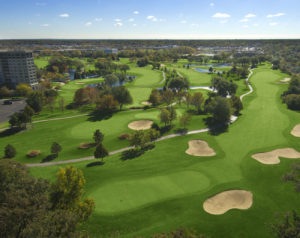 2. Hotel Setting
Willow Crest Golf Club (Hilton Oakbrook Hills Resort) Nestled right inside the Hilton Oakbrook Hills Resort, Willow Crest Golf Club offers a par of 70 with a slope of 134 with a beautiful setting that contains gorgeous greens and water all throughout.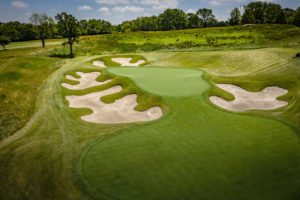 3. Play Where the Pros Play
Cog Hill Golf & Country Club
Play where the pros-including Tiger Woods-play! This course has been featured in multiple golf magazines and has also been used to host the BMW Championship. It has four 18-hole courses and a driving range that is equipped with Toptracer technology.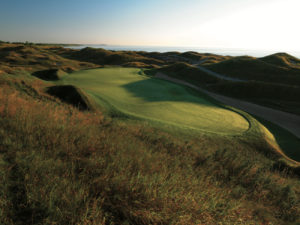 4. Bucket List
Whistling Straits Golf Course
Located right alongside the Lake Michigan shoreline, this course has hosted many championships, including two U.S. Women's Opens, a U.S. Senior Open, and three PGA Championships. In September, Whistling Straits will be hosting the 43rd Ryder Cup.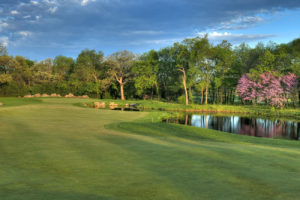 5. Most Unique
Cantigny Golf
The beautiful rolling terrain that covers nearly 300 acres has three distinct nine-hole courses that rotate-the Woodside, Lakeside, and Hillside. Cantigny has hosted the Illinois State Amateur Championship five times and was named the "Best New Public Course in America" by Golf Digest when it opened in 1989.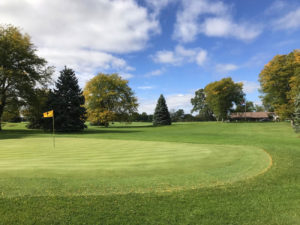 6. For Beginners
Zigfield Troy Golf
This family-friendly course that contains both a golf course and the Lost Mountain mini golf course is perfect for beginner golfers of all ages.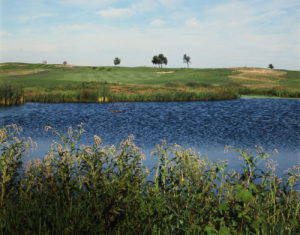 7. Worth the Drive
Prairie Bluff Golf Course
This sweet and simple course offers water, prairie grass, and a beautifully manicured lawn to make your golf experience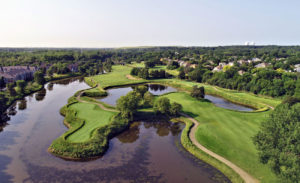 8. Great Atmosphere
Seven Bridges Golf Club
An 18-hole championship course that has a 4-star rating from Golf Digest, Seven Bridges is a public golf club that has a private club feel. The wonderfully manicured course features 100-year-old Oak trees and, as the name suggests, seven bridges throughout.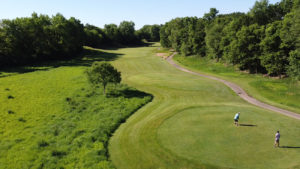 9. Best Value for Your Money
Heritage Bluffs Golf Club
One of Chicagoland's highest rated golf courses since opening in 1993, The Bluffs is a simple golf course that is charming and also won't break the bank. The course is the pride and joy of the Channahon Park District and has four tee boxes throughout the course that range
from 5,000-7,100+ yards. This year, the course will be undergoing cart path renovation and a clubhouse renovation and expansion, including the addition of an indoor/outdoor bar and expanded patio seating.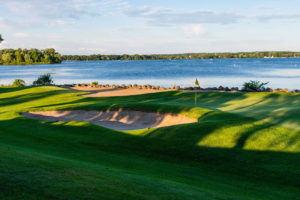 10. Weekend Getaway
Lake Lawn Resort
Located near Lake Geneva, WI., the scenic Majestic Oaks Golf Course at Lake Lawn Resort is located two miles from the shoreline and is lined with 250 acres of lush tree-lined land, making it the perfect weekend getaway. Opened in 1929, Majestic Oaks is a premier Midwest golf destination that features many tiers, making it a superb course for golfers of all levels.