May calendar of events and programs
By Hinsdale Magazine Staff
In May, The Morton Arboretum will continue to offer in-person and online programming for all ages, adjusted for current state and local coronavirus (COVID-19) mitigation measures. Select events will take place in-person at the Arboretum with adjusted operations to ensure public safety. Some will be held in a virtual format. All fees listed are for the general public, and include parking and admission to the Arboretum for in person programming. Information is accurate as of the date of this release. Due to the current coronavirus public health situation, the Arboretum is encouraging the media to check the mortonarb.org website for updates prior to publication as times, dates and details may change.
In-Person Event Safety Procedures
Participants must comply with current public health guidelines as required by the governor of Illinois, which include six feet of social distancing and the use of face masks when indoors and when social distancing is not possible outdoors. For more information on the Arboretum's safety guidelines, please visit the "Arboretum's Know Before You Go" visit information page.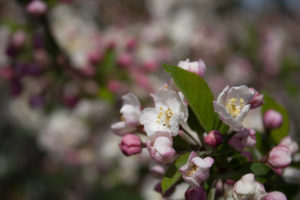 SPRING HIGHLIGHTS
The Arboretum Wellness Challenge – NEW
April 30 through May 31 Free
Beginning this Arbor Day, April 30, the Arboretum Wellness Challenge will kick off with a FREE month long program in May to inspire people to establish healthy habits, and spend time in nature to gain the wellness benefits trees provide. Registrants will receive weekly wellness inspiration and be entered into prize drawings, including Arboretum classes and a one-year membership. For more information or to register, visit mortonarb.org/wellnesschallenge. Participants are asked to use #MortonArbChallenge to share how they're incorporating nature-centered wellness into their lives.
Wine Tasting – NEW
Saturday, May 8 | 11 a.m. to 4 p.m.
(Entry time must be selected when purchasing tickets) $49
Savor seasonal wines among beautiful spring blooms at the Arboretum's Wine Tasting event on Mother's Day weekend. A ticket includes 20, one-ounce wine samples from a selection of more than 80 wines. Tasting booths will be safely spread out along Meadow Lake, Frost Hill and Conifer Trail walking paths. To encourage social distancing, tickets are available every 15 minutes between 11 a.m. and 2 p.m. with last call at 3:45 p.m. The Arboretum grounds will remain open until sunset for those who would like to remain on-site. Ticket purchasers must be age 21 and older, and a valid I.D. is required. Party members younger than 21 years old are allowed in the event space. Tails on the Trails Sunday, May 16 | 7 a.m. to sunset (dogs allowed on-site) and 9 a.m. to 4 p.m. (Vendor Expo hours) Dogs are $5 each. Enjoy a "paw"fect day out with your pup, meandering through the Arboretum's 16 miles of hiking trails. Shop from local businesses and organizations during the pet expo, meet dogs available for adoption and inquire about volunteering with local pet shelters. Due to COVID-19, the May event will include only the Vendor Expo and will not include any dog demonstrations or dog-related activities. Dog and human admission passes must be reserved in advance through the Arboretum's online ticketing site at mortonarb.org (Dogs and pets are not allowed in cars or on the grounds of the Arboretum, except for on specially designated days such as 'Tails on the Trails' and 'Dog Admission' Days, or as service animals.)
Human+Nature (Opens this spring!)
Free with admission
The Morton Arboretum's next major exhibition,
Human+Nature (pronounced: Human Nature) by internationally renowned sculpture artist Daniel Popper of South Africa, will highlight the deep connections between people and trees. Five large-scale, 20- to 26-foot tall sculptures will be featured amid the Arboretum's magnificent and mature tree collections. Human+Nature will be included with Arboretum admission. The exhibition opening date this spring will be announced in the coming weeks. Check the Arboretum's website at mortonarb.org and social media channels for updates.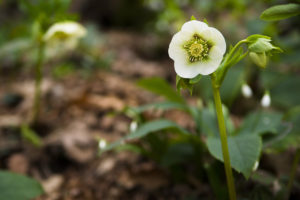 MAY PROGRAMMING

Timed-entry member passes or guest tickets are NOT required to enter the Arboretum for in-person class participation. Admission is included. All pricing listed is for the general public.
IN-PERSON
Yoga
Monday, May 17 and 24 | 9:30 to 10:30 a.m. (No class May 31)
Wednesdays, May 12, 19 and 26 | 6 to 7 p.m. $17
In-person yoga classes will take place outdoors on the patio of the Thornhill Education Center. Improve your health and well-being with yoga. Practice poses, breathing and meditation in the tranquil setting of The Morton Arboretum. Online sessions will also continue to be offered.
Tai Chi
Wednesdays, May 12 and 26 | 9:30 to 10:30 a.m. $17
Experience Tai Chi at The Morton Arboretum on the Thornhill Education Center patio. Move your body with the grace and confidence of the ancient Tai Chi masters who learned the secret of balancing yin and yang – strength with beauty, power with peace, endurance with flow. TaijiFit™ is a form of Tai Chi suitable for beginners. There is no routine or choreography to memorize or "get right." Your instructor will lead you into flow using the Qi Cueing method developed by International Master, David-Dorian Ross.
Nature Photography Workshop:
The Minimalist Image
Three days | Wednesdays, May 12 and 19 | 6:30 to 8:30 p.m. (Online)
Saturday, May 15 | 8 to 11 a.m. (In-Person) $80
Take a break from our visually saturated world, and explore the stark beauty of minimalist nature photography. The avant-garde style arose in the mid-20th century, when artists and photographers began stripping compositions down to the bare essentials, removing clutter that distracts viewers from the main subject. Begin your learning in a live online session, where you'll learn key principles and see examples of minimalist nature photography. Then join your instructor on the grounds of the Arboretum for an outdoor field session. Finish up with another online session, where you'll have the opportunity to share your learning, and leave with inspiration for continuing your photography practice. This class is aimed at the intermediate photographer.
Guided Hike of The Morton Arboretum's Trails
Friday, May 21 | 8:30 to 10 a.m. $23
Hike the Arboretum's lesser-known trails with a naturalist guide. Stretch your legs and get some fresh air while you learn about the history of the Arboretum and the plants and animals that call it home. Guided Hikes take place on select Thursdays or Fridays through June.
YOUTH AND FAMILY
Woodland Family Hike
Wednesdays or Saturdays | May 12, 15, 19, 26 and 29 5 to 6 p.m. Wednesdays or 4 to 5 p.m. Saturdays $17
Discover the Indigenous and settler history of the land that would later become The Morton Arboretum, and how to share our friendship and support to Native Peoples who live in the Chicago region today.
for more info, please visit: www.mortonarb.org