By Jeff Vorva | Photo by Jeff Vorva
Here is how the Illinois High School Association postseason opened for the 2023-2024 school year:
Hinsdale Central's boys golfers finished second in the state in Class 3A Oct. 7 at The Den at Fox Creek Golf Course in Bloomington, and on the same day, the girls finished second in Class 2A at the Hickory Point Golf Course in Decatur.
That meant two more state trophies found their home in the confines of the storied school.

For those keeping score at home, it was trophy No. 232 and 233 for the Red Devils, according to IHSA records, and 108 are state championships. Only New Trier, with 317 state trophies and 125 state championships, has more.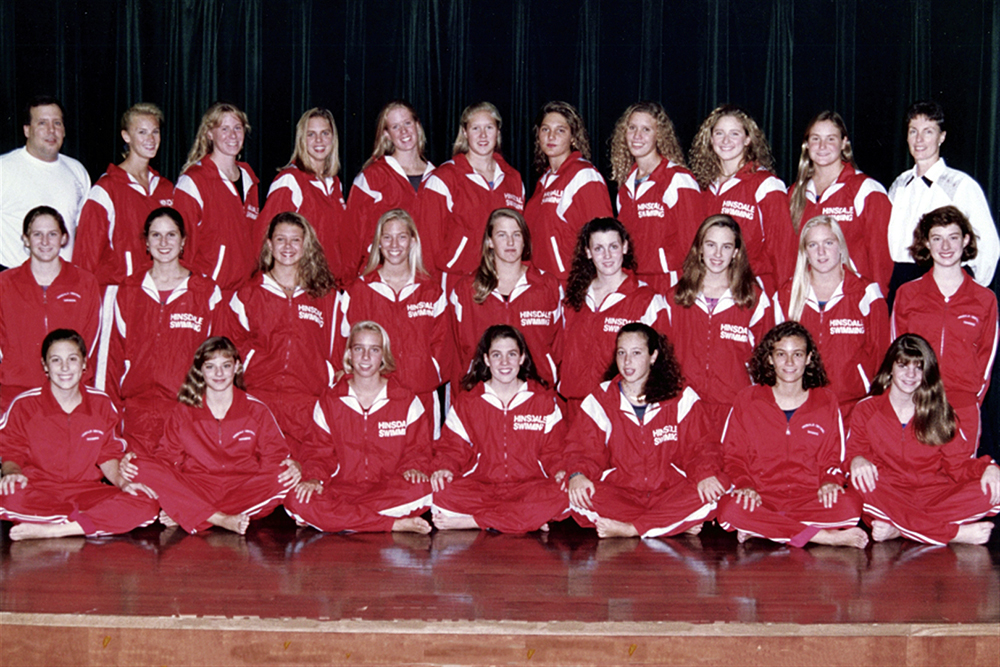 Hinsdale Central has been phenomenal in some sports (53 trophies in boys tennis, 41 in boys swimming and diving, 37 in girls tennis, and 21 in boys golf), but 20 sports teams have claimed trophies, and 16 of them won state titles in all.
Mike Jezorio, who just started as the school's Athletic Director this summer, is stunned by the sheer volume of state hardware, which in some sports is given to the top three teams and, in others, the top four.
"We don't have enough space for all of our trophies," Jezorio said. "We have a nice, new, very large trophy case as you enter the building off Grant Street. We call it the Grant Street Plaza. There are a lot of trophies in there. As I walk around the school, even more trophies are in different places that I didn't know housed them."
A huge haul of state championship trophies came in 2014-15 when the Red Devils won a state-record seven for athletics for a school year. It started in the fall with five titles earned out of nine sports offered, with boys and girls golf, boys cross country, girls tennis, and boys soccer teams finishing on top.
In the winter, the boys swimming and diving team claimed first, and in the spring, it was the boys tennis team's turn. The school also won state in an IHSA activity – speech – the same school year.
Retired Athletic Director Dan Jones remembers how crazy that time was.
"That year was one to remember for the books," he said. "We had two days in which we won two state championships in a day – boys and girls golf one day and the boys cross-country team and the boys soccer team won on another day.
"I remember being at the boys cross country meet (in Peoria) and celebrating their state championship and then driving up to Hoffman Estates for the night soccer game. Being at both events on the same day was surreal, to tell you the truth."
The school's first trophy came in 1907-1908 when the boys basketball team took fourth in the state. A year later, coach John Snyder led the Red Devils boys basketball team to the first state championship in school history beating Washington, 18-13. That was around the same time baseball star Honus Wagner signed a $10,000 contract with Pittsburgh.
Over the years, the state athletic scene grew, more sports became available, and the trophies kept coming to Hinsdale Central.
What's so special about the athletes at this school?
"We have really talented kids who work hard at it," said Nick Latorre, who coaches the girls golf and boys basketball. "They spend hours working on their game. They are so dedicated to their craft. The success goes back to the work and the time and commitment that they make. There is a real commitment to excellence at the school."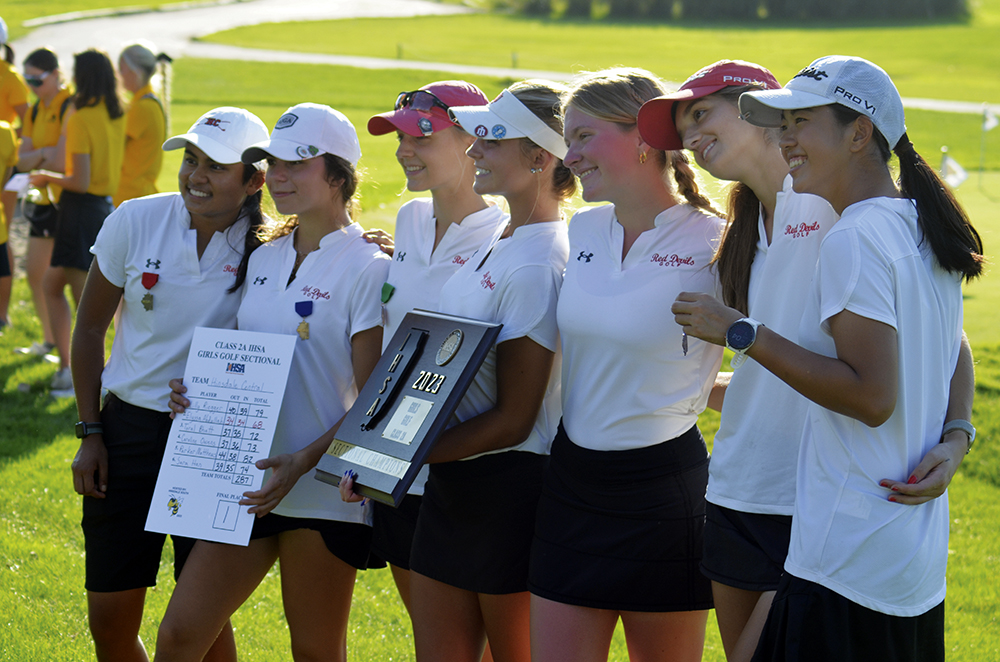 Caroline Owens, a senior on the girls' golf team, said it was important for the older players to pass their wisdom and experience to the younger players to keep the success rolling.
"I know that on the golf team, we don't focus on winning but more on team bonding and leadership," she said. "We help younger girls and players from all four years spend a lot of time together. Having that bond is worth it."
To hear Jezorio tell it, there are a lot of people responsible.
"It's not done alone," he said. "It's not just done by the athletic office or the coaches. It's not just done by the kids. It's a community of parents and students who are invested, as well as community members who either had a student who went through or live within the boundaries and are a fan of the program. Everybody has a part in it." ■