In luxury home construction
By Larry Atseff
Hinsdale Magazine recently reached out to Marcin Kawa, founder and owner of MK Construction & Builders, to learn how his company has been doing during the residential construction boom this year.
Q. We know there has been a residential construction boom since about April of this year. How has your firm been doing?
A. Fortunately, we have been busy, but we know that there are more customers that we can also take care of, especially in luxury residential construction.
Q. What separates MK Construction from other residential builders?
A. I spent several years as a contractor, learning the business from the ground up, so to speak. I learned first-hand the best practices that go into building a home that people really appreciate and which allow us to be very price-competitive. I learned [that] the better you listen to the customer, the better the job will go, because we are bringing their dreams to life. I also learned the importance of delivering a job on-time and on-budget, and running the job from beginning to end. And most of all, I learned that I had an eye for design, which can lead to more luxury home projects. Along the way, I got to know people in the industry who wanted to do the best job possible, like I did. And so, in 2004, I decided to start MK Construction & Builders, with a focus on quality, high end construction. Now here I am 16 years later, thankfully, with a staff that has grown with the business. I am still "handson," and together, we are building well-designed, well-constructed luxury homes, remodels and additions, as well as baths and kitchens, all over the Chicagoland area. When you look at our Web site, you will see the quality of construction; you will see the quality of smart, modern design; you will see the quality of the materials we use. And you can read the testimonials of the work we have done and how we have worked with our customers. They speak better than I do—
and that's why most of our work comes from referrals.

Q. What trends do you see in new home construction?
A. We build all over the area. Because we build in the city, where space and lot-size are at a premium, we have gotten to be very good at making efficient use of space. And while there is demand for large luxury residences, there are also trends away from "McMansions" and toward making more efficient use of outdoor space for more entertaining and family use.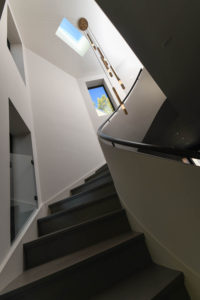 "Fortunately, we have been busy, but we know that there are more customers that we can also take care of, especially in luxury residential construction."
Naturally, this is good for us and our expertise in making the most of space inside and out. We even have spec homes, where people can actually see some of our homes for the quality of design, quality of construction and use of top-quality materials."
Q. How about the trends in remodeling and additions?
A. After living in a home for a while and wanting to stay in the home, people know what they want, or they are thinking about upcoming changes. The pandemic has more people working from home, and having their children "go to school at home." So, instead of having an entrance with a living room/family room, people are thinking of a front room that can serve as a home office for the family. They want that flexibility of the space. We are quite good at helping people decide on whether it is better to remodel or add on. It depends on how they see their future needs over the next 10 to 20 years. Above all, they want well-designed plans that are functional, meet their tastes and [are] cost-effective.
Q. What trends do you see in remodeling luxury bathrooms and kitchens?
A. Customers are asking more about spas and tubs in bathrooms where people can relax, or designs with more walk-in showers and luxury appointments in finishing the bathroom areas. Kitchens are already a place for people gathering. Today, they want them to be even more a place where people can gather and for space that is more multi-purpose. So, not only is there an emphasis on kitchen islands with seating; there is also demand for more space where people can sit around a table, and the kitchen area can be more multi-purpose. And, of course, they want the finest in appliances.
Q. What are you doing to respond to the current limited ability to meet face-to-face?
A. We have turned this problem into an advantage for our customers and ourselves. We work on the basis of virtual meetings to keep customers up to date. We regularly use 3-D home tours,
so customers can see actual progress on a job as it progresses. Constant updates with this new technology have made us more efficient and more responsive, and our customers have told us they
appreciate the technology.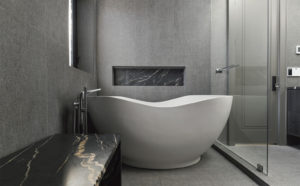 To learn more about MK Construction & Builders, go to mkconstructioninc.net or dial 773-817-1861.